We inform our kind customers that our operators are working safely, in compliance
The shipping service
The sales counter and the workshop remain closed following the national ordinance for the closure of the activities
To continue to serve our loyal customers in the area and at the same time encourage them not to move from home or work, we offer them free shipping for expenses over 40 Offer valid only to residents of the province of Padua!
TONAZZO WORKSHOP:
sale of Vespa Parts, Tunings and Accessories!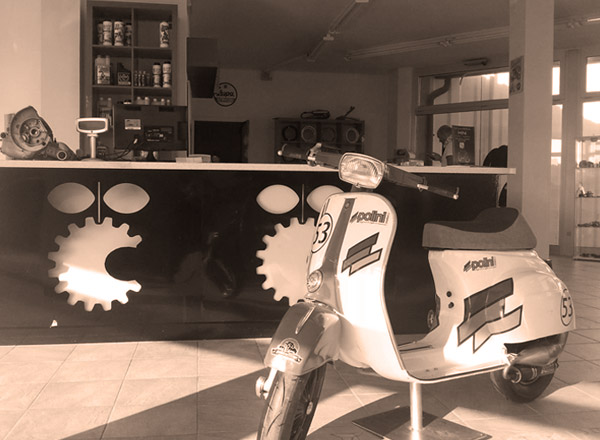 as we think it
Purchase Vespa Parts on the Web often Officina Tonazzo does not work like this
Despite being an online store, the idea Point of sale and, in 2014, inaugurated ours specialized mechanical workshop.
Thanks to the enthusiasm and experience of all the staff, our shop a range of over 8.000 products and we count more to our website.
€

73,20

All prices are inclusive of VAT

€ 29,00

Discount 6%

€

27,25

All prices are inclusive of VAT

€ 22,00

Discount 6%

€

20,68

All prices are inclusive of VAT
€ 300,00

Discount 10%

€

270,00

All prices are inclusive of VAT

€ 13,00

Discount 44.6%

€

7,20

All prices are inclusive of VAT

€ 19,52

Discount 6%

€

18,35

All prices are inclusive of VAT