- Vespa 160 GS VSB1 restoration kit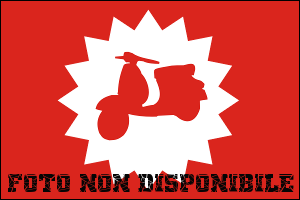 Price:

€ 300,61

Discount 24.4%

€

227,14

All prices are inclusive of VAT

Item code:
6552
Availability:

Not available in 24 H but can be ordered

Quantity:
Description
READ CAREFULLY: this restoration kit was created after years of meticulous study of what the best the market could offer. Only and exclusively spare parts from ITALIAN suppliers who maintained high quality standards were expertly assembled. Therefore, even if on other websites you can find the same restoration kit at considerably lower prices, here you will NOT receive as a surprise products from India or China, but 100% ITALIAN spare parts of impeccable quality.
ATTENTION: The kit cannot be dismantled and cannot be modified.
Customers who purchased this product also chose these items