Officina Tonazzo: Vespa spare parts, accessories and processing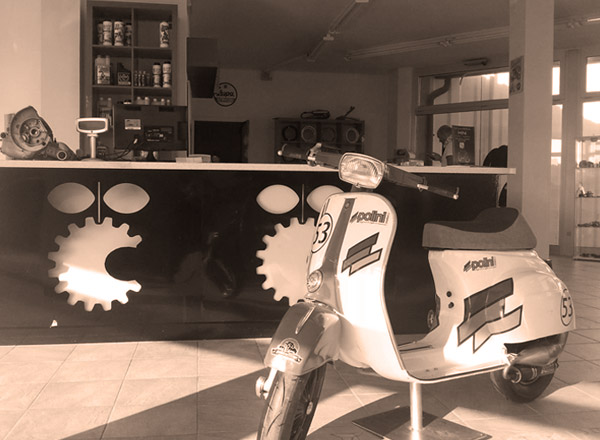 How we think
Buying Vespa Parts on the Web is often an adventure! The quality of the spare parts is not always guaranteed, stock availability is distorted, suspicious prices, lost shipments, waiting times that last for weeks and then maybe in the end the spare part doesn't go well. Officina Tonazzo does not work like this, our structure is able to deliver 95% of Vespa spare parts within 24 working hours of receiving the order!
Despite being an online store, the idea has always been to offer a service that is as close as possible to the merchant-customer relationship of the "old town shop", in which contact and confidence gave security in purchases. We have thus set up ours Point of sale and, in 2014, inaugurated ours specialized mechanical workshop.
Thanks to the enthusiasm and experience of all the staff, our shop has become increasingly well-stocked and known. To date we offer a range of over 8.000 products and we have more than 30.000 registered customers to our website.
€

50,00

All prices are inclusive of VAT

€

75,01

All prices are inclusive of VAT

€

120,00

All prices are inclusive of VAT
€

67,00

All prices are inclusive of VAT

€

65,00

All prices are inclusive of VAT

€

55,00

All prices are inclusive of VAT